Trucking Home / Restoration
Since I had no way to unload Saltwind at her new rebuilding site (without spending big bucks on cranes) I simply bought a boat trailer to leave her on until I get her shed built.
She was loaded aboard her own trailer Thursday May 28 at Indiantown Marina and we pulled away, breaking the seemingly gravitational hold of the dry storage where she had layed up for more than a year.
The shed will be built with the ability to hoist her up for future work, following Blackbird's example of restoration; keel timber, frames, planks, etc.
leaving FL.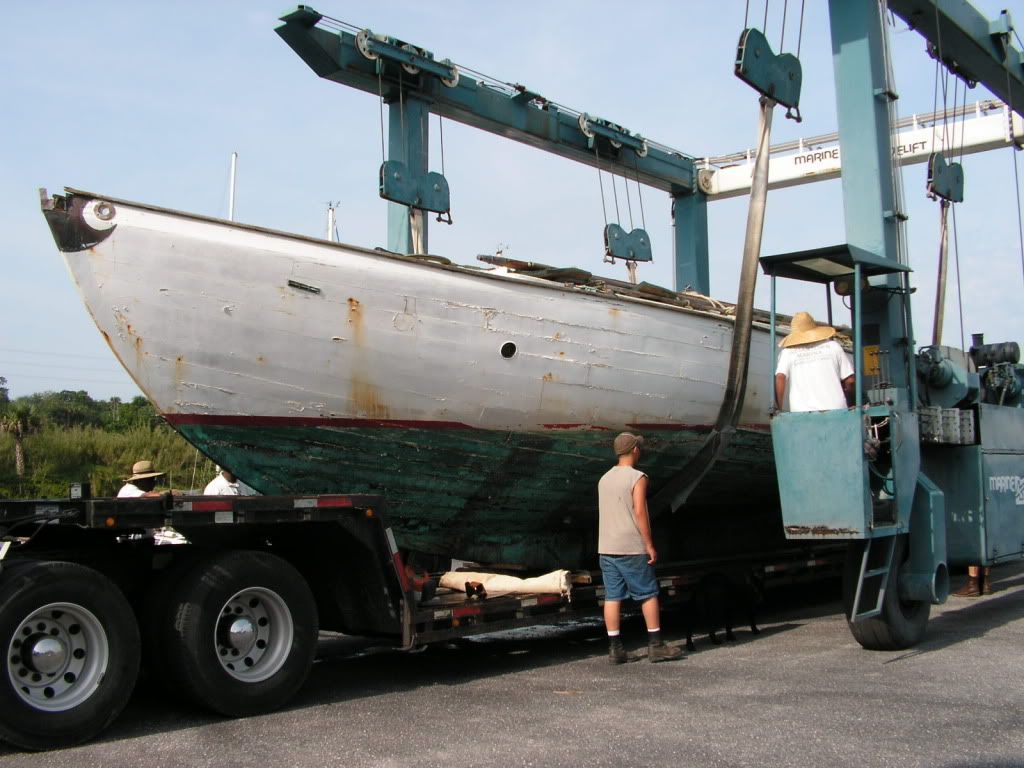 Arriving KY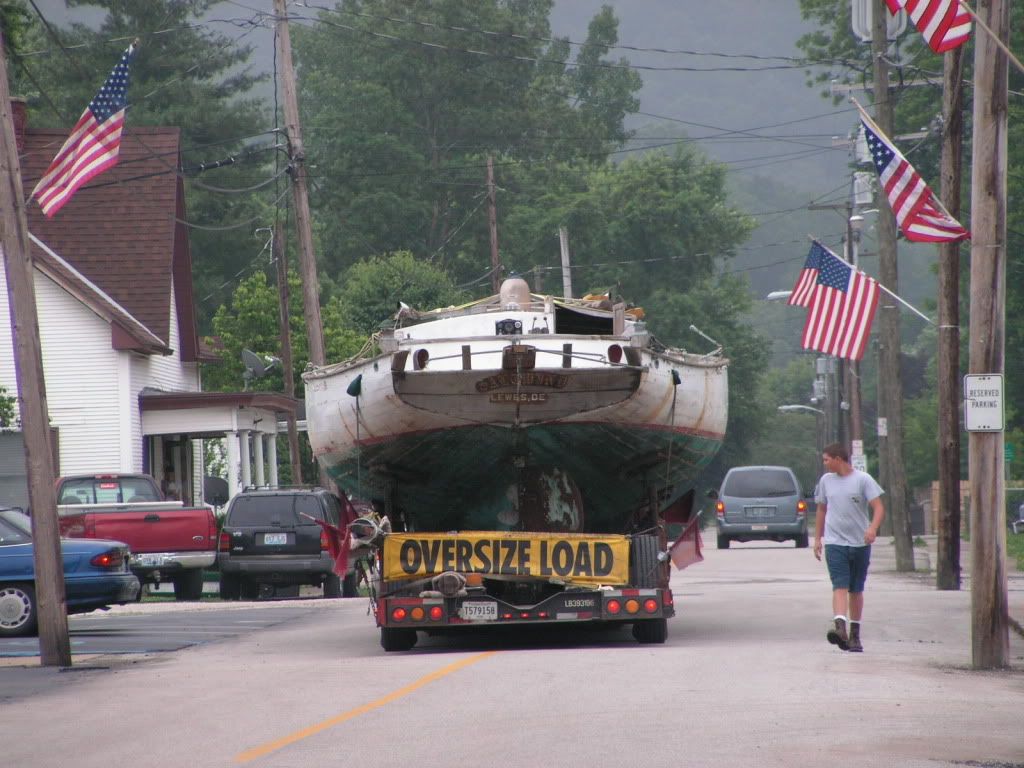 her home for a while..
starting the cleanout process...lots of old "improvements" removed..comments about these items remaining? original? molested? both copper water tanks were still in her...what should I do with them?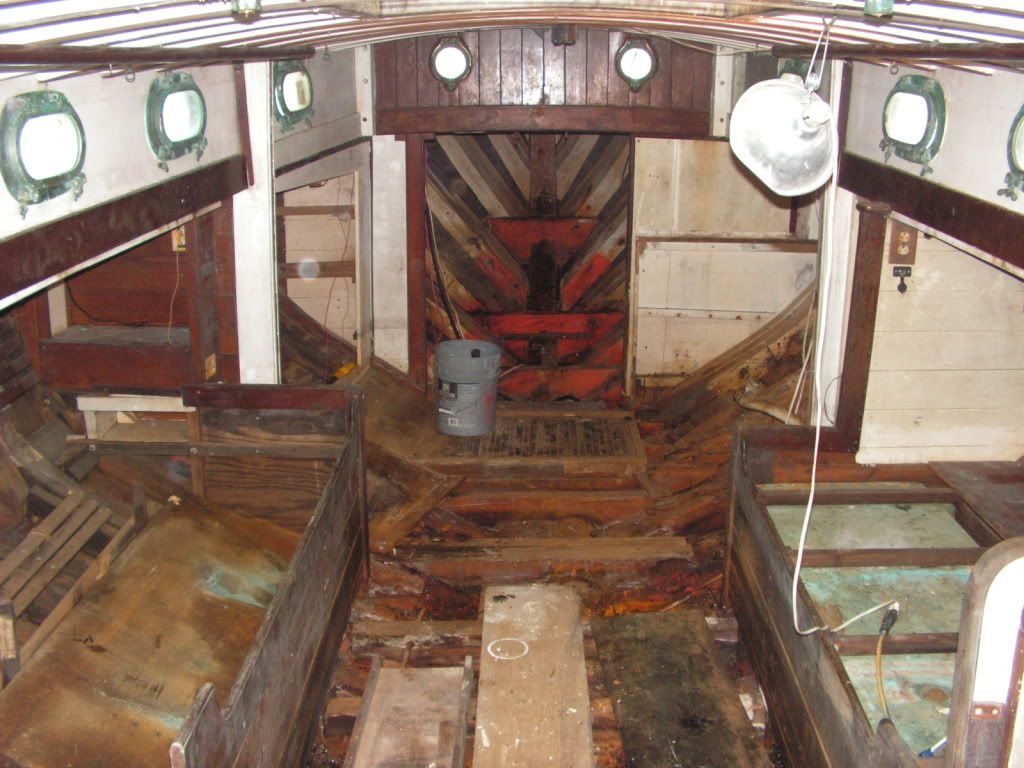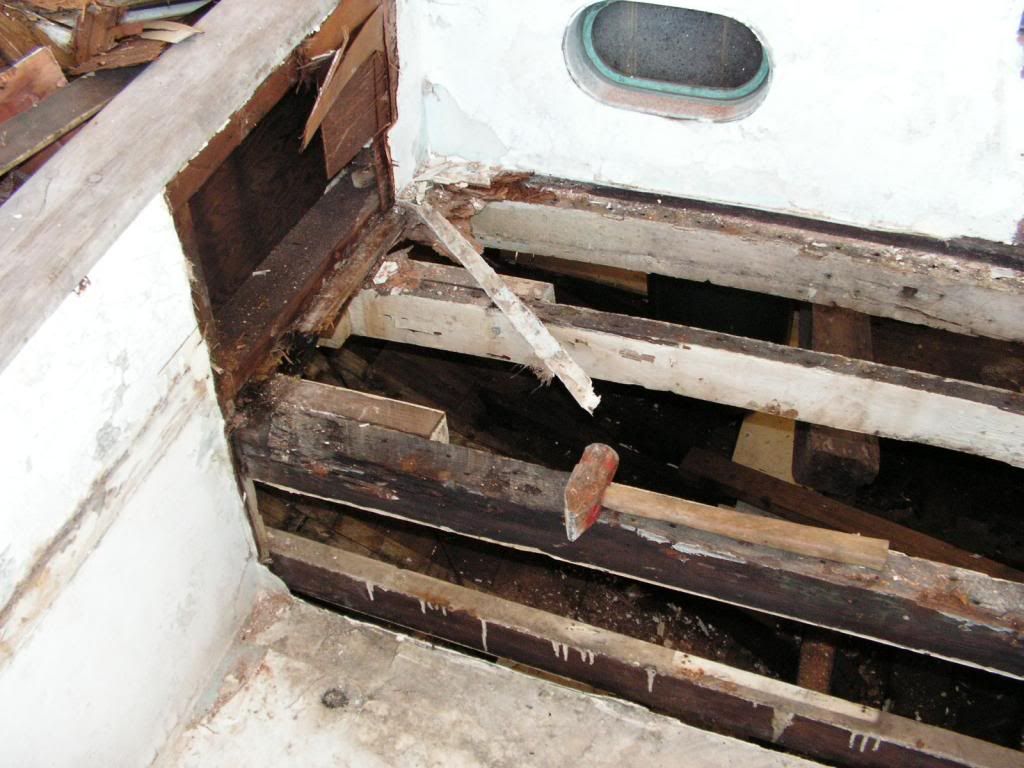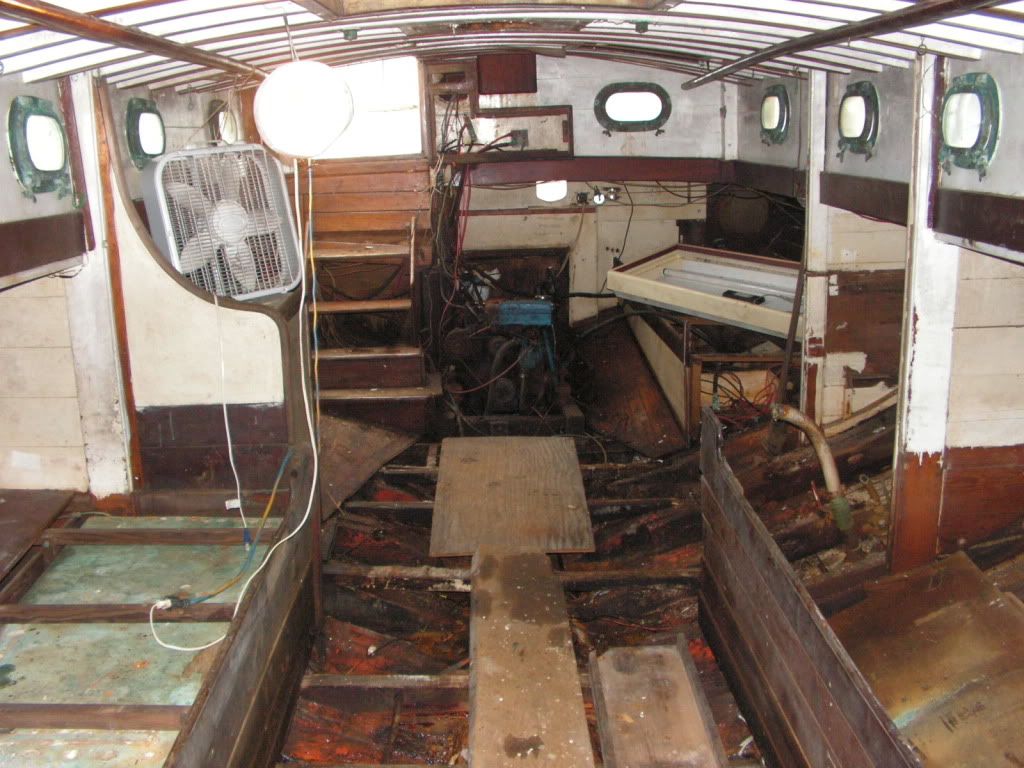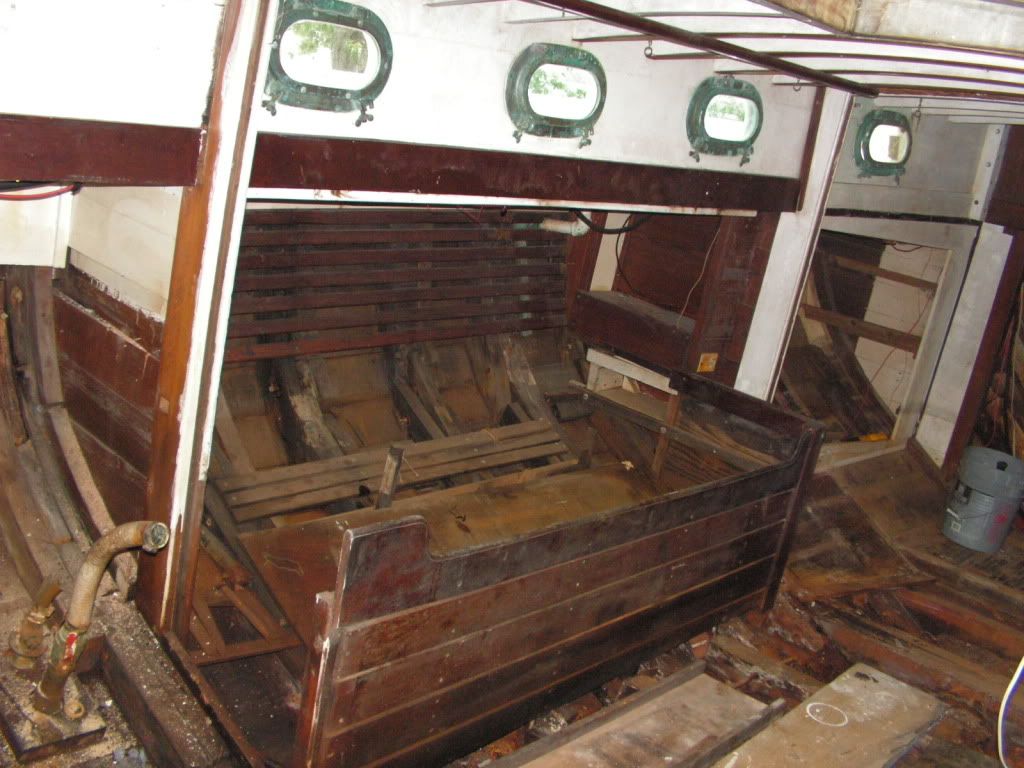 next comes measuring up what has to be cut and dried at the sawmill, carefully removed what's left of the berths and start building the shed / lifting derrick.
2010 update; interior stripped out, anything resembling original cabintry saved, along with the old copper water tanks.
Tearing out the interior of the cockpit to discover how it's built and what is good.